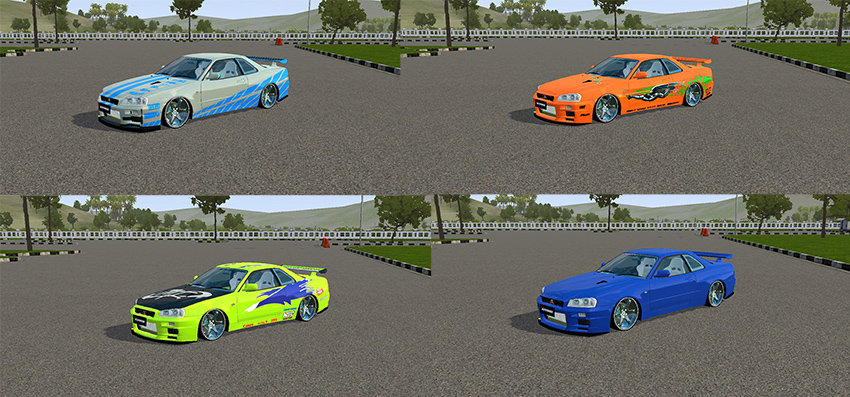 Berikut ini adalah MOD BUSSID dengan jenis kendaraan yang hadir dari mobil. Beberapa dari kita pasti pernah menyaksikan film action balapan dari Fast and Furious, bukan? Ya, film ini selain populer akan ceritanya namun juga akan mobil-mobilnya yang keren.
Salah satu mobil yang kita kenal dan dipakai oleh aktor utamanya yakni Paul Walker adalah Nissan Skyline R34. Nah, mobil tersebut kini hadir dengan versi MOD BUSSID-nya agar bisa digunakan didalam game Bus Simulator Indonesia.
MOD ini terbilang detail karena terdapat mesin dan interiornya pun juga detail seperti mobil hasil modifikasi. MOD ini sudah dilengkapi dengan 3 livery yang bisa kamu download. Livery-nya sendiri seperti livery yang ada di film Fast and Furious.
MOD Mobil ini cocok sekali digunakan apabila kamu ingin merasakan sensasi ala Fast and Furious. Silakan download MOD dan liverynya melalui link dibawah ini.
| | |
| --- | --- |
| Nissan Skyline R34 V1 | |
| Nissan Skyline R34 V2 | |
| Livery Oren Art | |
| Livery Striping Biru | |
| Livery Hijau Tribal | |